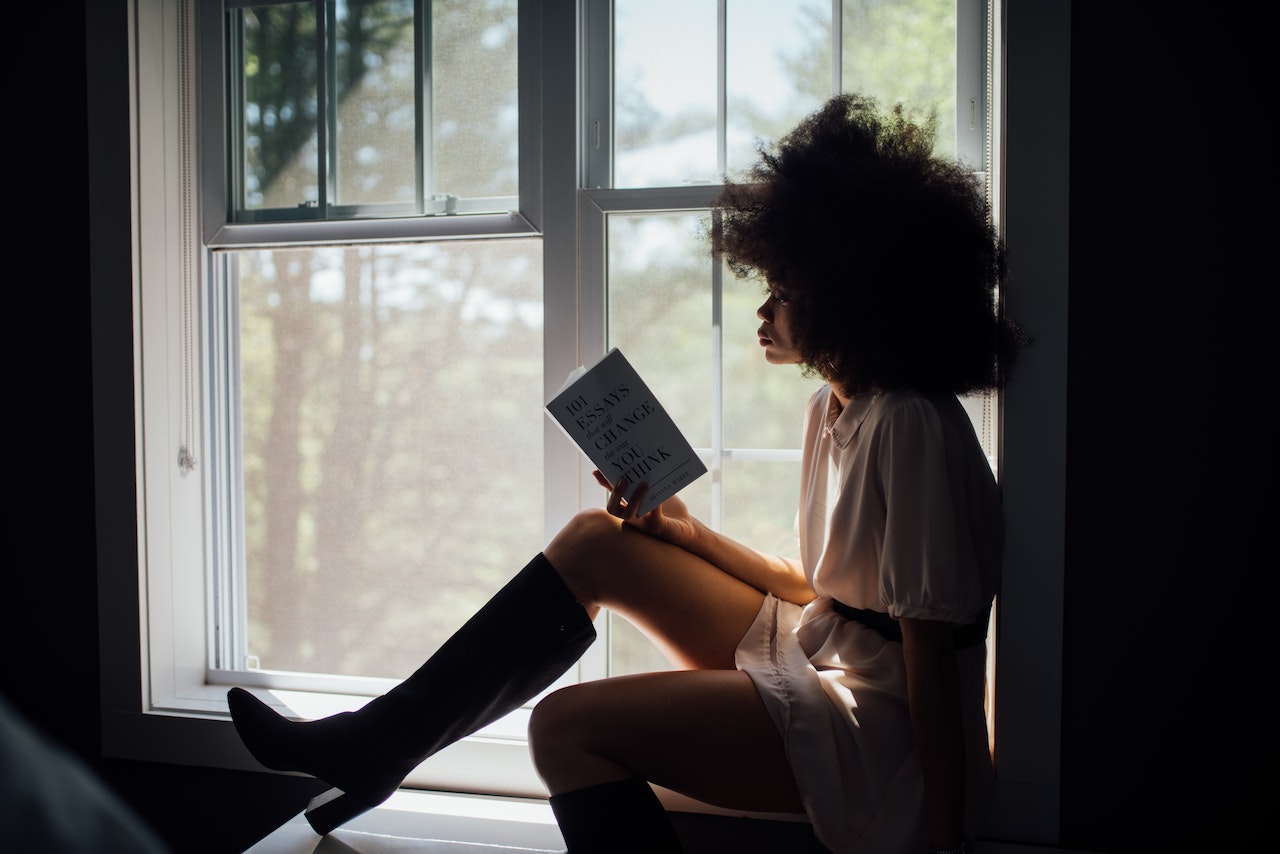 Styling an afro hairstyle
Having an afro hairstyle is very beautiful but certainly not always easy. It can be difficult to care for and style the hair in the right way. However, by using the right products you can do a lot for your hair. It is also very useful to know which things to avoid. There are a number of things that can cause dry hair. By dealing with them in the right way you can easily prevent damage to your hair. This in turn contributes to getting and keeping a beautiful afro hairstyle.
Washing your hair
Contrary to what some people think, it is not necessary to wash your hair every day. This is especially true if you have frizzy hair or an afro hairstyle. Washing your hair regularly can actually cause damage. Sebum and fats are naturally excreted which help to keep your hair and scalp healthy. By washing your hair every day you remove these substances. This can lead to dry hair and a dry scalp. This in turn can lead to a sensitive scalp. When you have an afro hairstyle it is best to wash your hair twice a week or even less often.
Using the right shampoo
When you are going to wash an afro hairstyle, it is important to use the right products for this. Shampoos for frizzy hair provide not only good cleansing but also care and hydration of the hair. There are many shampoos that are made from natural products and are mild for the hair. There are special stores and online shops that sell shampoo made for frizzy hair. Another option is to get informed by a specialized hairdresser and buy a shampoo from the hairdresser. Although the options may be limited, there are also more and more shampoos for curly hair and for frizzy hair to be found at the drugstore.
Care of an afro hairstyle
For beautiful and healthy hair, it is very important that you take good care of your hair. A very easy way to take care of your hair is by using conditioner. A conditioner ensures that your hair retains the right moisture balance. Just like a shampoo, it is best to choose a conditioner that is specially designed for your hair type. Conditioner also helps prevent tangles in your hair. If you constantly have to brush tangles out of your hair, the hair can be seriously damaged. In addition to conditioner, you can also use additional conditioning products such as masks. Hair masks are generally more concentrated than conditioners and therefore do not need to be used as often.
Styles an afro hairstyle
There are several ways you can style an afro hairstyle. For starters, you can wear your hair natural. To make sure your hair stays in shape you can use a number of products. The use of an oil can do a lot for the styling of your hair. Oil makes the hair less dry and therefore less likely to look frizzy. You can also apply some gel while brushing the hair. This will ensure that your curls are nice and tight and less likely to lose their shape. Should you have a day when you want to wear a different hairstyle, braids are a good option for frizzy hair.
Using the right tools
When you have an afro hairstyle, it is extra important to use the right tools. Using the wrong kind of tool can damage the hair. Therefore, always use a coarse comb with wide teeth to comb through your hair. In this way you can be sure that your curls stay in shape. Tools that work by heating the hair are not recommended. This includes straightening or curling irons, as well as using a hot blow dryer. Heat can damage the hair and this can be at the expense of a nice afro hairstyle. However, you can use a hair dryer on the cold setting.
How to protect your hair
As mentioned earlier it is better not to use tools that use heat or to use them as little as possible. If you do want to style your afro hair differently and use these tools it is important to protect your hair properly. To protect your hair against heat there are products in cream and spray form. Besides heat, UV radiation from the sun can also damage the hair. Again, there are products that you can use to protect your hair. Finally, chlorine and salt can dry out the hair and quickly damage the hair. It is therefore best to rinse the hair as well as possible after swimming.